back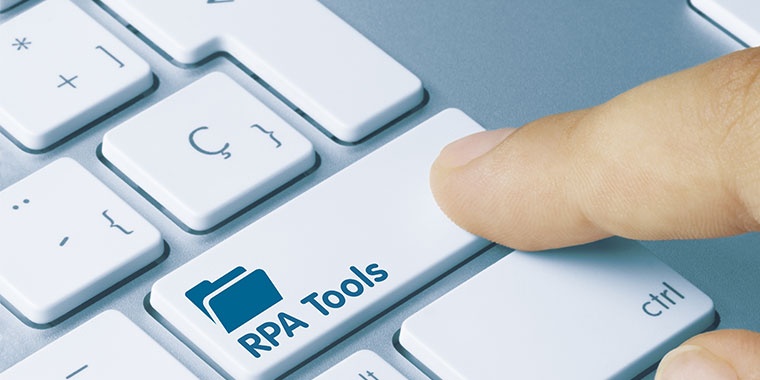 Robotic Process Automation: The Manutan Group is investing and innovating for its Finance department
18 October 2021
Gonesse, 18 September 2021 – Manutan, the European leader in B2B e-commerce, specialising in the distribution of equipment and supplies to businesses and local authorities, is investing in RPA (Robotic Process Automation), deployed within its Finance department. Led by an innovative vision of processes, the Group wanted to provide its employees with automated solutions, enabling it to delegate the execution of simple and repetitive tasks and focus on higher added value tasks.
RPA serving the Finance department...
RPA, better known as Robotic Process Automation, is a technology that uses business logic and structured inputs to automate business processes. With RPA tools, a company can configure software or a 'robot' to capture and interpret applications in order to process a transaction, handle data, trigger responses and communicate with other systems.
Driven by the strong digital culture of its business model, the Manutan group naturally turned towards RPA and wanted, initially, to make it available to its Finance department.
Always alert and attentive to new developments in the new technology field, the Group is investing and making a point of rethinking the company's different functions and processes from a new angle thanks to innovation.
Easy to implement and inexpensive, unlike certain solutions, RPA has many advantages for the company and employees: permanent availability, rapid execution and accelerated processing for data quality.
... to reinvest high added value time, and delegate basic tasks to the robot...
Within the Finance department, many simple, repetitive and time-consuming tasks can be entrusted to these virtual assistants: sending emails, opening an attachment to retrieve the data and reinput it in another application or periodic reporting.
Always attentive to its employees' quality of life at work, which is part of 'Well-working' in particular, Manutan wanted to find intelligent solutions so that the latter could derive fulfilment from their everyday work. RPA enables them to get back control of their time and reallocate it to more rewarding tasks, which contribute more to the company's growth. Employees can focus, for example, on relations with the customer. They can take time to talk to them about identifying solutions for payment irregularities.
Furthermore, efficiency challenges were also part of this project's objectives. This adds value to customers and ensures reliable, seamless and rapid information thanks to employees who are freed from unrewarding tasks and more focused on 'front office' consulting.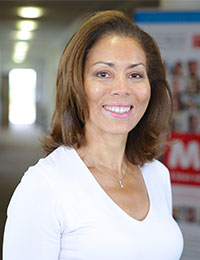 "We decided to integrate RPA within our Finance department to automate certain simple processes that are easy for a robot to execute," emphasises Evelyne Mercier, Finance Director in charge of the Manutan group's financial operations. "To do so, we have put in place strengthened support for employees to enable them to improve their skills in their new responsibilities. We involved local managers to secure the teams and reduce the change-related stress!" The Group has therefore worked in depth on developing teams for tomorrow's jobs and skills.
... Such as processing customers' credit management requests.
A real strategic theme for the Manutan group, process digitalisation improves the quality of the customer and employee experience continuously on different levels:
- Processing incoming requests from customers for credit management. The solution will carry out an analysis according to the customer's credit situation and the employees can then offer an additional credit limit or special conditions at their request, according to the results.
Today, nearly 90% of orders requiring this credit analysis are fully automated.
- Recovery of unpaid orders via automated reminders sent to customers. Response emails to customers are read by the robot, which is able to execute certain actions such as sending an invoice or opening a dispute file.
Today, the automation rate is 40% - this task includes a higher level of complexity.
This way, a large amount of the time allocated to the work of inputting, processing requests and sending duplicates or reminders has been freed up thanks to the robots. This time, initially dedicated to these tasks, has been completely reinvested in more customer contact to understand more specific situations, analyse needs and offer personalised solutions.
"The robot has large processing capacity once it has been programmed. This means a reduction in teams' stressful situations related to processing requests in large volumes!" emphasises Evelyne Mercier.
Finally, the integration of these new automated solutions results in the appearance of new management roles, such as, for example, data analysts in charge of checking the proper execution of tasks by the robot so that the response provided is coherent.
"We are completely convinced by the implementation of RPA serving our Finance department, both by the effective processing of tasks by robots and by the customer and employee satisfaction; we want to deploy it in the medium term in the Group's subsidiaries as well as in other departments such as logistics. Manutan aims to ramp up this automated solution where it is relevant and structure it in its technological platform," concludes Evelyne Mercier.