back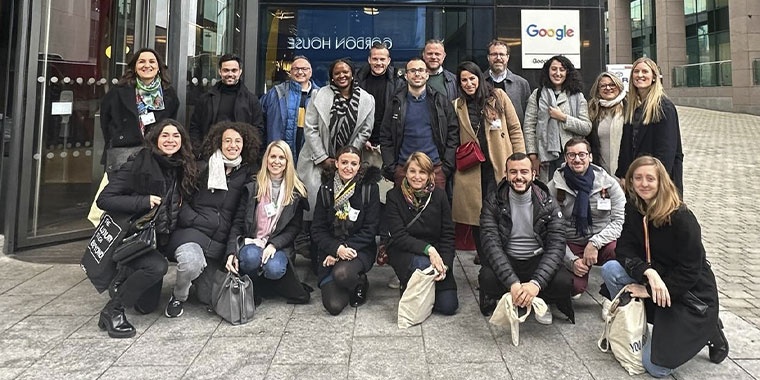 Manutan organises a 'Learning Expedition' for its future directors
10 January 2023
At Manutan, employee development is at the heart of our corporate strategy. This is why the European leader in B2B e-commerce launched its 'Leaders of Tomorrow' programme to support its future directors in their career development. This year, the second wave followed a rewarding and demanding course over six months, including a 'Learning Expedition'.
As a real career accelerator, this programme aims to support future directors in their development and skills improvement. In addition to the individual development plan and training sessions on strategic issues, the participants went on a 'Learning Expedition' in November.
For four days, they travelled to Dublin, the leading European tech hub, to visit inspiring companies and discuss the strategic theme of data with key players.
Conference at Google on data privacy, the Cloud and marketing and commerce optimisation.
Visit to an automated warehouse managed by GXO Logistics, one of the main global suppliers of cutting-edge logistics solutions.
Discovery of new solutions proposed by innovative start-ups: Xpanse AI, Gong and Bluemetrix.
Feedback from General Mills and The Coca-Cola Company on the implementation of their in-house data transformations.
Meeting with the teams from HubSpot, a customer relationship management platform, about managing a data-driven company.
Presentation workshop between participants, which Marco Verdonkschot, Group Director of Operations, attended.
Every member of the programme returned from this trip feeling fulfilled, inspired and determined to accelerate the Manutan group's digital transformation. This one-of-a-kind experience is a wonderful illustration of the values that drive the company: progress, sharing and continuous improvement.