back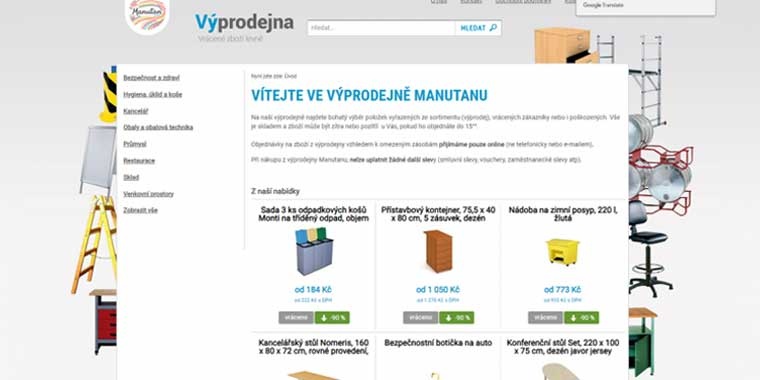 Manutan Czech Republic gives its products a second life
11 July 2023
Driven by its CSR ambition, the Manutan Group wants to incorporate the circular economy in its products and services offering. For seven years now, our Czech subsidiary has been reselling its damaged and obsolete products and those used by its customers via a specialised website at minimal cost. This not only gives these goods a second life, but also enables it to offer discounted products to its customers.
The way it works is clear, simple and effective: as soon as a product is returned by a customer for the reasons mentioned above, it is published on this dedicated website with all the necessary information. The discount policy is on a sliding scale: as long as no one buys the product, its price will continue to fall. Discounts are generally between 50% and 90% off!
This second-hand offer includes all our product families: office and teleworking, warehouse, industrial supplies and tools, packaging and containers, health and safety, outdoor space, catering and hygiene. Finally, as all the goods are held in stock at our Czech logistics centre, they can be delivered ultra-fast, within 24/48 hours.
At Manutan, we're convinced that the circular economy is a vector for sustainable growth. Because that's also what Entrepreneurship for a Better World is all about!