back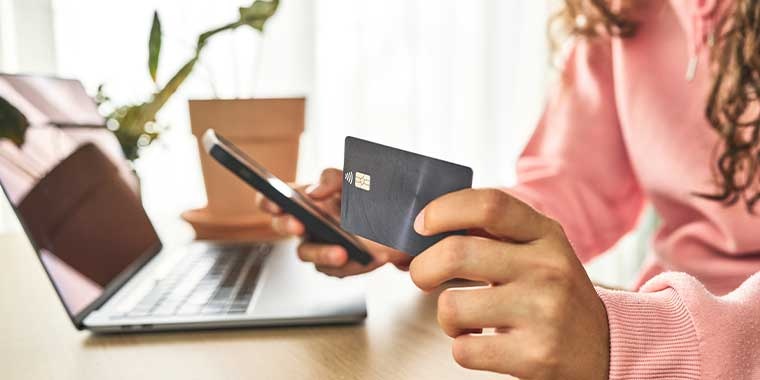 Manutan unveils the e-commerce trends of 2023
15 June 2023
To mark the 20th anniversary of its e-commerce platform, the Manutan Group has conducted a Franco-Dutch study of online shopping trends, in conjunction with IFOP, the French market research firm. Through this survey, the European leader in B2B e-commerce imagines the e-commerce of the future: more responsible, faster and more personalised.
The basics of e-commerce websites
When choosing an e-commerce website, consumers rely on familiarity, i.e. the habit of shopping on the website (60%) or prior knowledge of the website (51%). When it comes to making an online purchase, speed of delivery remains the most important criterion (48%), followed by ease of searching the website.
Against a backdrop of widespread inflation, consumers are now particularly sensitive to prices. For example, they are much more likely to search for promotional codes or use offer and price comparison websites than they were five years ago.
To contact an e-tailer, email remains the preferred means of communication for the French and Dutch. The same is true of young people (under 35), although they are more inclined to use chatbots and messages on social networks than the rest of the population.
The impact of environmental and social issues
Sustainable development considerations are gradually becoming part of consumer habits. A third of respondents believe they pay attention to environmental or social issues when shopping online.
Different approaches are favoured depending on the type of consumer. While the French attach great importance to the origin of the product (55%), the Dutch try to limit their online purchases overall (39%). Young people will limit or group their deliveries (51%), but will also favour recycling and second-hand goods (47%).
Tomorrow's functionalities
The main expectations of online shoppers revolve around delivery. They want a highly personalised experience (in terms of time slots, notifications, recommendations, etc.) with the option of choosing a more responsible delivery method.
They also seem ready to adopt new practices, whether it's to search for or buy a product. Product search by simply taking a photo is a feature that could particularly appeal to them.
Finally, some would like to have a complete picture of the environmental and social impact of their purchases, or at least be offered the best option in this respect.
This highly informative study highlights the growing development of customer expectations. For over 20 years, our enthusiastic expert teams have been committed to responding to these challenges by building the e-commerce of tomorrow.