back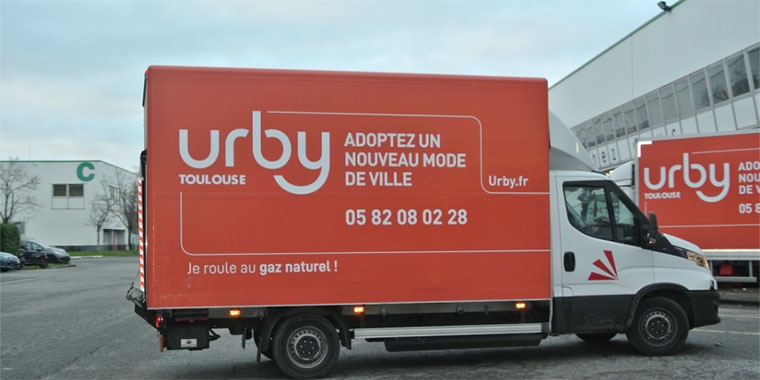 Manutan and Urby talk about their collaboration on video
13 April 2022
Since last October, the Manutan Group has been using the Urby pooled delivery service for its large shipments to Paris (75) and the geographical department of Les Yvelines (78). Gabriel Tellier and Cédric Prigent, respectively Transport Director and Transport Operations Manager for the Manutan Group, as well as Frédéric Girard, Urby Paris Region Operations Director, explain the operation and benefits of this approach in a video.
The European leader in B2B e-commerce contacted Urby to reduce the carbon footprint of its transport because it places environmental and social challenges at the heart of its priorities. The specialist in urban delivery, a subsidiary of La Poste Group, combines an environmentally-friendly pooling approach with the use of low-emission vehicles.
By doing so, Urby now receives goods over 30 kg in its Blanc-Mesnil pooling centre, 3 km from the Manutan warehouse, organises scheduling and delivers orders the next day using rigid lorries that run on natural gas (NGVs).

"Fast deliveries with vehicles that are less polluting enable us to set ourselves apart on the market and respond to our customers' growing expectations," explains Gabriel Tellier, Manutan Group Transport Director.
This action towards more virtuous transport is in line with the many commitments made by the Manutan Group, such as the FRET21 programme or the commitment charter for the reduction of e-commerce's environmental impact.