back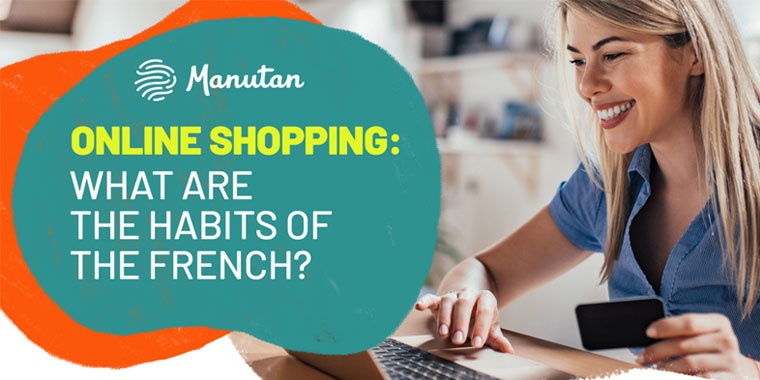 Online shopping: what are the habits of the French?
14 September 2023
To mark the twentieth anniversary of its e-commerce platform, the Manutan Group has conducted a survey of online shopping trends, in conjunction with IFOP, the French market research firm. To mark the occasion, the European leader in B2B e-commerce surveyed French consumers about their online shopping habits, with a view to imagining the e-commerce of the future. Find out the results of this survey.

The key criteria when shopping online
Today, 56% of French consumers are regular online shoppers (at least once a month). When shopping online, these consumers want the experience to be as efficient and seamless as possible. Moreover, speed of delivery remains the most important criterion, followed by ease of searching the website and the convenience of product returns.
Environmental and social issues
In our panel, 26% of respondents pay particular attention to environmental or social issues when shopping online. So it's not yet a key issue for most of them.
Nevertheless, they are adopting certain habits, such as finding out about the origin or energy performance index of products, and limiting or grouping deliveries. Young people (under 35) are also more likely to prefer second-hand or recycled products.
New habits linked to the economic situation
Consumer habits have changed considerably over the last five years. More than a third of respondents say they look for more promotional codes, consult more customer reviews or even favour French websites more often than before. These new uses form part of a context of widespread inflation, which is prompting consumers to reduce their spending and favour local purchases.
Tomorrow's features
Improved delivery is at the heart of online shoppers' expectations. In the medium term, they want to benefit from hyper-personalised delivery, as well as be able to choose a more responsible delivery method. Searching for a product by taking a photo of it, commonly known as an image search, is a feature that could also appeal to them.
This informative study highlights the customers' growing demand for speed, personalisation and sustainability. For more than twenty years, we've been striving to meet these needs more and more, in order to offer our customers the best possible shopping experience.
This quantitative study was carried out online between 27 February and 8 March 2023 among a representative sample of 1,000 French people aged between 18 and 64 who shop online. The survey is representative in terms of gender, region of residence, age and socio-professional category. 72% of the sample are working people.