back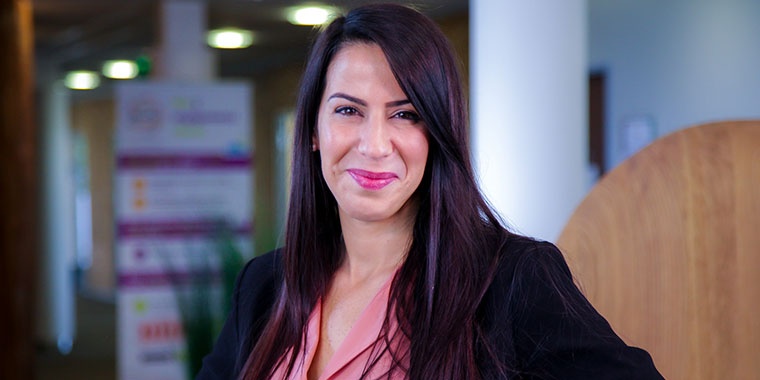 Warda Issaad, a true ambassador for Manutan thanks to the M'link platform
18 January 2022
Faithful to its company culture, founded on human relations and collaboration, Manutan France established an online social content sharing and referral platform for its employees, over three years ago. Warda Issaad, manager of offer extension within the Manutan group, explains how and why she uses this tool named M'link.
A real driver for developing the company's visibility on social networks and boosting the recruitment of future colleagues, this tool is quick and easy to use and popular with everyone. A gamification system also encourages participation. Not only are employees invited to share news and job opportunities on their own social networks, they also earn points for each action that this brings about (click, comment, application, etc.). They can then convert their points into gift cards or donations to charity.
Warda shares her experience: "I use M'link to find out Manutan's news and also as a Manutan ambassador because it's important to me to advertise the company I work for. Through the platform, I've contributed to two charitable operations: one aimed to help an employee raise funds to take part in the Oxfam solidarity race and the other involved 'Pink October' for the fight against breast cancer."
M'link's ambition is to spread the external influence of the European leader in B2B e-commerce and unite all the employees around a general company project.