back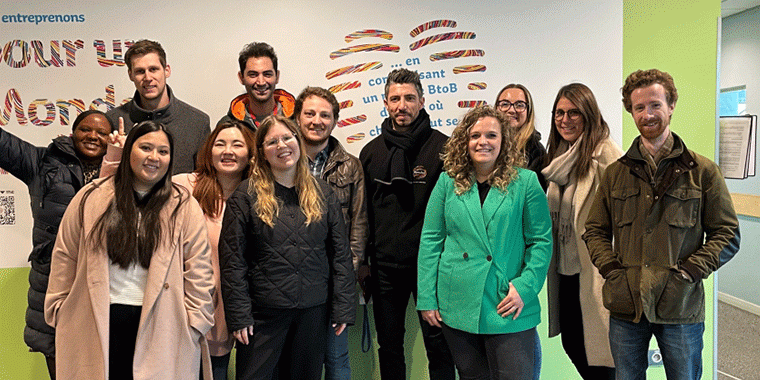 Tribes: our development programme for young talent
1 June 2023
At Manutan, we firmly believe that every employee has talent. That's why we make it a point of honour to support them in their development. It is in this spirit that the 'Tribes' programme was created, dedicated to the Group's young talent at the beginning of their careers. The main objective is to invest in this young talent to prepare for the future.
Participants spent three months exploring a wide range of subjects:
On the business side they honed their knowledge of corporate strategy, key performance indicators, the customer experience, logistics and the circular economy;
In terms of soft skills they learned about themselves by discovering their MBTI profile (1), improving their communication skills and boosting their self-confidence.
Along the way, they had the opportunity to talk to the leaders of our company as well as a communication and personal development coach.
To round off the adventure, the members took part in a hackathon on the theme of the circular economy. In small groups, they drew up a business plan to develop a new circular product. In less than 24 hours, they had to step outside their comfort zone to successfully pitch their projects to the jury.
As a result of this development programme participants learned about themselves and now have a 360° view of the company. This valuable learning experience is now opening up new prospects for them.
(1) The Myers Briggs Type Indicator (MBTI) is a reference tool for determining a person's psychological type among different personalities.