back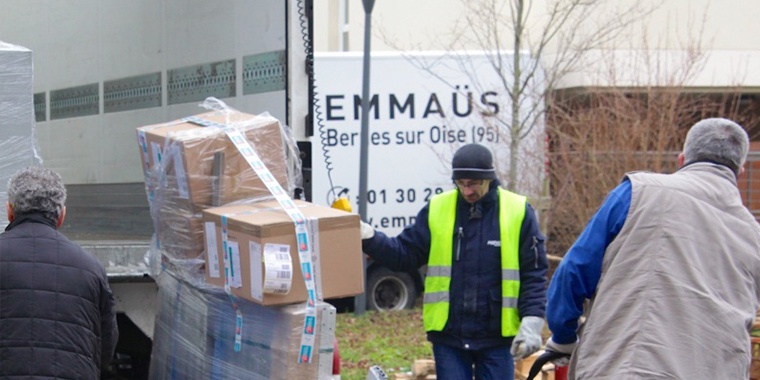 The Manutan Group supports Emmaüs
21 March 2022
For several years, Manutan France and Portugal have supported Emmaüs, a secular and independent solidarity movement that fights poverty and social exclusion in the world. The two subsidiaries regularly donate products to the organisation that have been returned by customers (defective packaging, minor defects that do not prevent use, etc.). This partnership is an integral part of the desire of the European leader in B2B e-commerce to strengthen its commitment towards the circular economy.

In this way, between October 2020 and September 2021:
Manutan France, which is home to the Group's headquarters and logistical nerve centre, donated products worth over EUR 1.4 million. This represents 65 lorries filled with goods, or more than one lorry a week.
Manutan Portugal made donations worth an estimated value of €20,000.
Alexis Royer, Manutan France Director of Operations and Isabelle Dias, Manutan Iberia Customer Service Manager, add: "It's very gratifying for us to know that we're supporting a charity that gives a second life to our products and helps people in difficulty through the symbolic sale of these goods or with training."
Through this partnership, the Manutan Group promotes the circular economy and social inclusion in its region, echoing its CSR commitments and mission: 'Enterprising for a Better World'.