back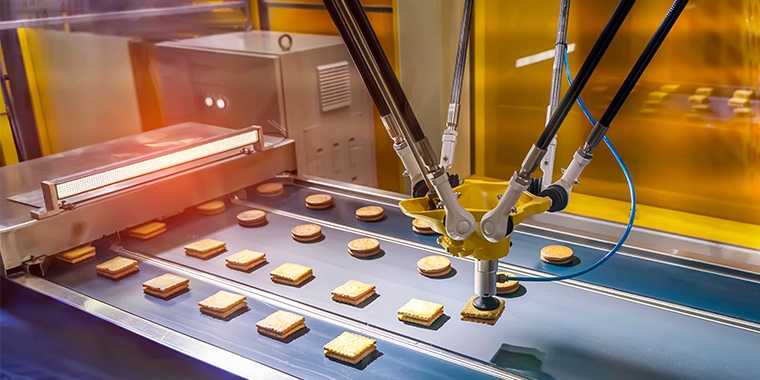 What is the French agri-food industry's level of maturity in managing the tail spend?
20 June 2022
Manutan, a French medium-sized company and leader in B2B e-commerce has analysed the management of the long-tail spend in the agri-food sector, the leading industry in France, in a study (available in French only). Over 15,000 companies make a turnover of EUR 198 billion, according to the latest report published by the French Ministry of Agriculture and Food. The study drafted by Manutan gives an overview of the current situation, stakes and competitiveness challenges and identifies the priority areas of attention in the agri-food industries' (agri-food industry and drinks manufacturing) procurement departments, looking closely at the role of the long-tail spend (also known as class C purchases).
The agri-food industry facing an uncertain geopolitical and macroeconomic context
After responding to the strong increase in consumer demand and the emergence of new methods of consumption during the pandemic, the agri-food sector is now facing the explosion in the cost of raw materials, energy and transport, exacerbated by the conflict in Ukraine. In this context, it is choosing relocation or local supply more and more to secure its distribution, reduce costs and accelerate responsible procurement policies.
Against a backdrop of geopolitical instability, the French agri-food industry must meet new challenges to retain its position on the international stage: the ecological transition with green technologies such as solar energy, the development of new solutions such as water-soluble packaging to reduce its environmental impact, ensuring regulatory compliance and optimising its costs. These companies must now invest in innovation to gain productivity and improve the traceability of their products.
Optimising the long-tail spend in the agri-food industry to respond to the sector's challenges
In this context, Purchasing Departments have a major role to play by bringing their indirect purchases under control, especially their long-tail spend, which represents simple and/or critical purchases and accounts on average for 5% of companies' total procurement budget for half of the number of procurement sub-categories (or segments).
This study (available in French only) aims to show areas for improvement that have strong strategic potential, by assessing the strengths and weaknesses as well as the real competitiveness challenge represented by the long-tail spend. Do agri-food companies manage these purchases in an optimal way? What is their level of maturity in terms of transaction digitalisation? Is risk management under control?
Based on the analysis of data following a survey carried out with 145 French companies in the agri-food sector, the Savin'side® method identifies the hidden costs and draws up a savings plan for buyers through six competitiveness drivers: streamlining suppliers with the aim of replacing certain suppliers with a benchmark distributor; optimising product selection to ensure that the products purchased are suited to users' functional needs; digitalising transactions to dematerialise the whole Procure-to-Pay process; optimising logistics to improve supply processes and provide products to users; deploying the agreement to ensure that the benefits negotiated in the contract with the supplier are used by all the company's sites; and finally, quality management to solve the causes of malfunctions to improve the service rate sustainably.
Read the full study here (available in French only).
The two major areas for improvement to remember
The agri-food industry, which manages its long-tail spend in a relatively structured manner involving strict regulation and high expectations in terms of CSR, should prioritise two areas of attention to reconcile competitiveness and sustainable development.
The digital transformation becomes an essential driver to meet the sector's challenges. By automating low value-added tasks, employees can focus on more strategic missions, supporting better productivity and well-being at work. In terms of transaction digitalisation, companies can, first of all, use their suppliers' websites to place orders or request quotes. Simple and quick to put in place, with no additional cost, this solution paves the way for quick wins. Then secondly, they can deploy tools in-house dedicated to purchasing such as e-procurement solutions.
The environmental transition is also a great development driver. As people become more aware, a paradigm shift is arriving with agro-ecology, permaculture and FoodTech. While agri-food remains the fourth sector in French industry in terms of greenhouse gas emissions, the sector has a major role to play to support a coherent and sustainable social project. In this sense, it must now begin decarbonisation and limit its direct and indirect emissions. In terms of the long-tail spend, companies need to rely on a secure and quality offering as well as on circular services such as the re-use of packaging, salvaging old furniture, product rental, etc.