back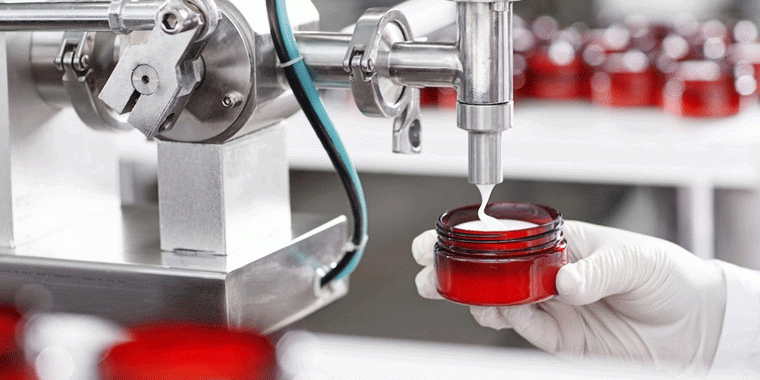 How can the purchase of non-production products support the transformation of the luxury industry?
21 October 2022
France has been establishing itself as a global champion in the luxury sphere for several years. Today, the sector has over EUR 154 billion in turnover, accounting for no fewer than 600,000 jobs in the country . The luxury industry, a major asset to the French economy, has been hit hard by the pandemic. Manutan, a French medium-sized company and leader in B2B e-commerce, has analysed the sector's transformation post-Covid and identified the challenges facing procurement departments, focusing most specifically on purchases of non-production products, also referred to the long-tail spend or Class C products.
The digital transformation of the luxury industry
France has four companies among the top ten giants in the luxury sector: LVMH is at the top of the podium, followed by Kering, L'Oréal Luxe and Hermès International . As the country's leading export sector, French luxury is associated with exceptional know-how and a rich heritage, which has international appeal, in particular on the Asian market. Facing the pandemic, sales of personal luxury goods (leather goods, jewellery, perfumes, etc.) fell by 29% in Europe in 2020 . By now, the industry has regained its pre-pandemic sales levels and the stock market value of major brands is beating records, despite the tense geopolitical context. Covid-19 has still allowed companies to initiate, or even accelerate, their digital transformation. The market share of online sales has nearly doubled in one year worldwide, reaching 22% in 2021. By 2025, e-commerce should account for nearly a third of sales .
To meet consumers' demand and the regulatory requirements, companies have also integrated sustainability in their long-term strategies. The large firms are committed to managing the whole life cycle of their products to reduce their carbon footprint. In this context, Procurement Departments have a major role to play.
Procurement, a role that has become strategic within the sector
Carried out from August 2021 to September 2022, this study analyses the non-production product purchasing behaviour of thirty French companies in the luxury sector. These comprise 172 sites that place over 8,300 orders a year with Manutan, for a total amount exceeding three million euros.
This analysis aims to show areas for improvement that have strong strategic potential, by assessing the strengths and weaknesses as well as the real competitiveness challenge represented by these purchases. Do these luxury companies manage non-production purchases optimally? What is their level of maturity in terms of transaction digitalisation? Is risk management under control?
Based on the analysis of data, the Savin'side® method identifies hidden costs and draws up a savings plan for buyers through six competitiveness drivers: streamlining suppliers with the aim of replacing certain suppliers with a benchmark distributor; optimising product selection to ensure that the products purchased are suited to users' functional needs (and avoiding over-quality or under-quality); digitalising transactions to dematerialise the whole Procure-to-Pay process; optimising logistics to improve supply processes and provide products to users; deploying the agreement to ensure that the benefits negotiated in the contract with the supplier are used by all the company's sites; and finally, managing quality to solve the causes of malfunctions to improve the service rate sustainably.

The three major areas for improvement to remember
The luxury industry manages its purchases of non-production products in a relatively structured way. Despite the successive crises it has been through, it has been able to reinvent itself by developing its business brilliantly in recent years. Technological innovation and sustainable development are at the heart of this transformation, two key drivers that set it apart and form its appeal in the eyes of new consumers. Companies have also taken advantage of digitalisation by improving the overall purchasing experience, although their traditional model has focused on physical distribution until now. However, these major approaches must now apply to their procurement management.
In terms of purchasing non-production products, companies can still progress by rethinking their strategy through three major areas of optimisation. Digitalising transactions through the adoption of a procurement solution to gain efficiency and be compliant with future regulations; streamlining suppliers to develop partnerships with suppliers that fully meet the current CSR requirements; and, finally, deploying contracts to guarantee the application of the procurement policy and prevent maverick spending, which carries risks and is a source of considerable hidden costs.
By involving their whole ecosystem and building effective and virtuous partnerships with their suppliers, luxury players can continue their transformation.